Local boxer claims ninth straight career win with fight at Resorts World Arena
---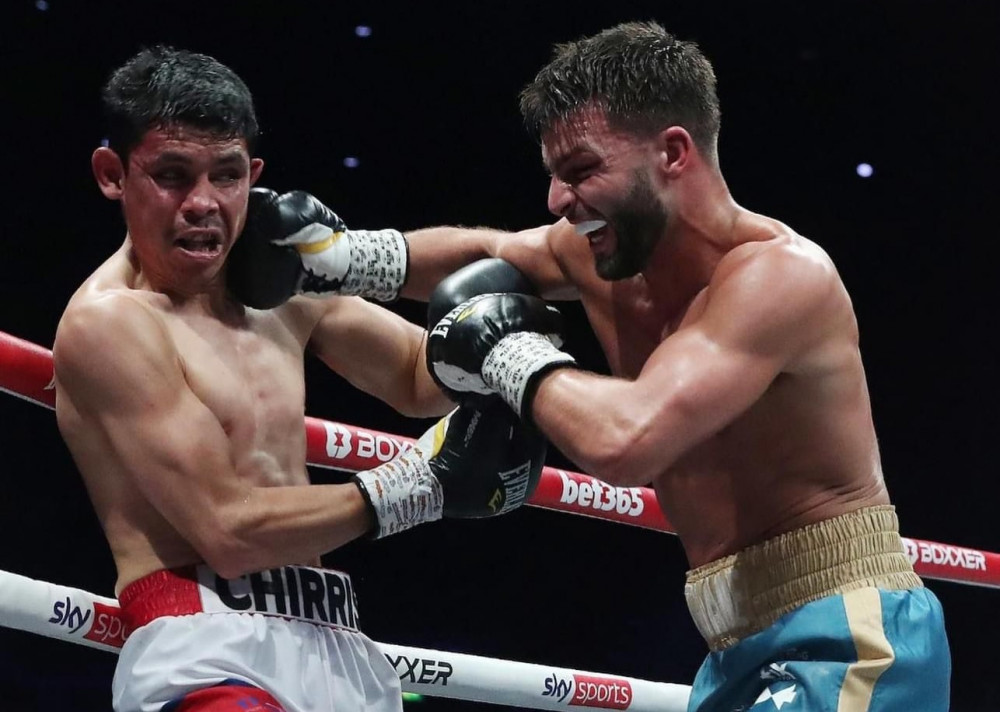 Danny Quartmaine beat Mexican Christian Lopez Flores in front of a sell out Resorts World Arena crowd (image via Reece Singh PR)
A local boxer has made it nine wins on the bounce since turning professional, producing a real spectacle during his first major televised fight.
Junior-lightweight Danny Quartermaine beat Mexican Christian Lopez Flores in the fourth round at the Resorts World Arena in Birmingham on Saturday (May 6) night in front of an army of local fans.
The 25-year-old, who trains at Cleary's Boxing Gym knocked his opponent down three times before referee Ryan Churchill called an early end to the fight.
The evening was a Boxxer event, broadcast live on Sky Sports with undefeated light-heavyweight Joshua Buatsi headlining the night as he went the distance to beat Pawel Stepien.
Former Boxing News editor Mike Lockley wrote after the fight: "West Midlands fight fans have been excited about Danny Quartermaine for some time.
"On Saturday, his march towards national fame began – and began with a bang."
Danny recently took time out of his training schedule to visit youngsters at Warwick Hospital and to help raise funds for the new children's ward.
He said he is really looking forward to the event, and for tickets you can contact him.