REVIEW: Blind wine tasting at Veeno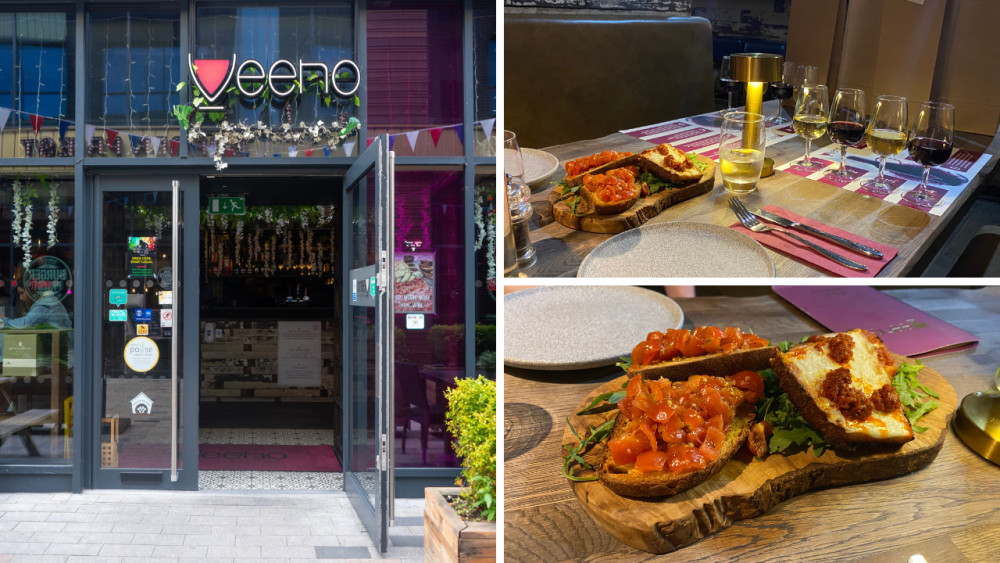 We were lucky enough to be invited to try the blind tasting at Veeno in Stratford-upon-Avon
Located in the bustling Bell Court in Stratford-upon-Avon, Veeno wine bar offers a range of wine tasting experiences, all aimed at giving customers a chance to try something new.
We were lucky enough to be invited to try the blind tasting, where we were able to sample four different varieties all from the chain's own vineyard in Sicily.
Ahead of the evening I was apprehensive that this may be a somewhat intimidating affair. Knowing little about wine, I was worried that we may just be embarrassed trying to guess different grape varieties, and wouldn't actually get much from the experience.
But my fears were certainly misplaced as we were instantly put at ease upon arrival, and had a thoroughly enjoyable experience.
Having been seated in a comfortable booth, where the tasting was already laid out for us, we were invited to order some bruschetta to accompany the wine.
We decided to share the Al Pomodoro and Ndjua e stracchino, which were then freshly made for us and made a very welcome addition to the evening, without taking away from the wines we were there to try.
Turning our attention to the main event, our enthusiastic host talked us through the process.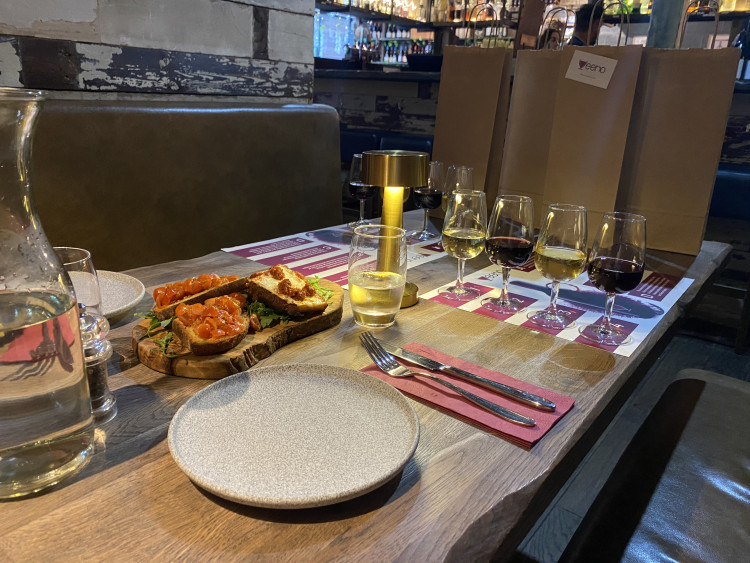 The blind wine tasting at Veeno was an excellent experience (image by James Smith)
On a large sheet of paper we were given four different wines to try - two white and two red - labelled one to four.
On the same piece of paper were four detailed descriptions, and we were tasked to match the wine with the various paragraphs.
After about 25 minutes of tasting and eating, our host returned to see how we were getting on and to ask which wines we were enjoying the most.
Then after another 20 minutes or so she returned to hear our final decision and reveal the correct answers.
She then gave a detailed description of each wine, showing us the bottles and talking about the history of the family vineyard Caruso & Minini, in Sicily, which dates back to the 19th century.
While admittedly we only managed to identify two wines correctly, it really didn't matter and that certainly did not take away from the enjoyment of the evening.
We were then treated to some cannoli and a pear tart to enjoy as we finished the wines.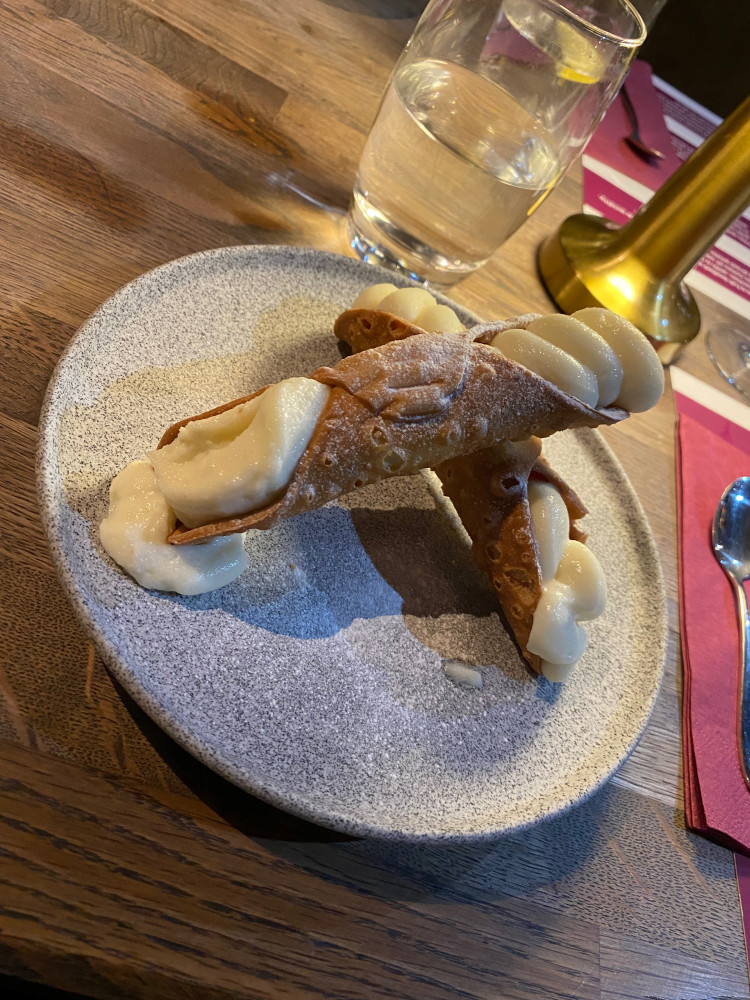 As well as the wine, we were treated to lost of great food at Veeno (Image by James Smith)
What really struck me was the level of customer service we received, with the enthusiasm and knowledge of our host really making the evening.
For those wishing to give the experience a go, I won't reveal anything about the four wines. But I will say we enjoyed them all.
On the website it says the experience is supposed to last half an hour. We stayed for nearly two hours, which I think says it all!
Priced at just £16 per person, we felt it was exceptionally good value. A unique experience that forced us slightly out of our comfort zone, gave us the chance to try something new and left us a bit more knowledgeable about wine - what's not to like!
To find out more about Veeno, follow this link.
New warwick Jobs Section Launched!!
Vacancies updated hourly!!
Click here: warwick jobs