Warwick MP's Column: Remembrance, Suella Braverman and cabinet reshuffle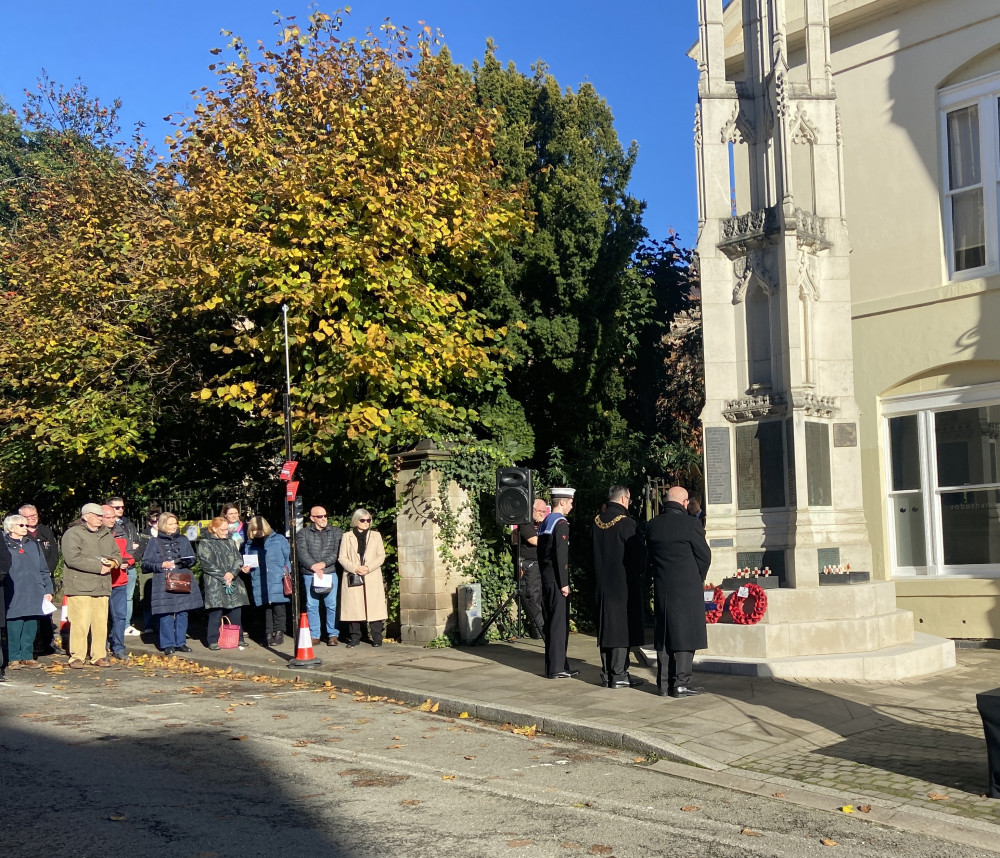 Matt Western at the war memorial in Warwick (image supplied)
Last weekend, communities across our towns and villages came together for a series of remembrance events to mark Armistice Day.
I was honoured to have the chance to join remembrance events and lay wreaths in Warwick, Whitnash and Leamington. This weekend is always a poignant time for our communities to come together to remember those who gave the ultimate sacrifice, their lives, in the name of our safety and security.
Laying wreaths at three of our local memorials, I had the chance to read the names of so many sons and some daughters of our towns who so sadly never returned home. It is as important as ever that we remember and think of them.
Thank you to all who attended the many powerful events across our towns and villages and those who organised these important acts of remembrance.
Another event marked by our communities over the weekend was the start of Diwali and Bandi Chhor Divas. I hope all those celebrating in Leamington, Warwick, Whitnash and surrounding villages had a peaceful and joyous day.
In national news, this week saw Rishi Sunak reshuffle his cabinet and frontbench team.
It seems very likely that this reshuffle was prompted by his desire to sack the now former Home Secretary, Suella Braverman, after she repeatedly made some deeply inflammatory comments in the weeks prior.
While it is welcome to see such a divisive home secretary no longer in post, it is incredibly concerning that Mr Sunak allowed her to get away with spreading such rhetoric for so long, with seemingly no repercussions until now.
A key part of the home secretary's job must be to calm tensions, not fuel them.
The ongoing conflict in the Middle East has had an impact on so many communities here in the UK and we all ought to do be doing all we can to soothe any tensions or concerns.
The outbreak of violence we saw in London from the far-right counter protesters last weekend was no doubt fuelled by the dangerous words of the home secretary earlier that week. Her departure from the government can only be a good thing for our country.
Elsewhere in the reshuffle, we have seen the fourth Environment Secretary in less than four years, the fifth health secretary in less than three years and now the fourth foreign secretary in less than four years. Not to mention the latest foreign secretary is the former prime minister but three...
We have a number of pressing issues in all these areas, whether it be the shocking sewage dumping we have seen in our rivers, the difficulty so many face trying to get a doctors or dentist appointment or the ongoing conflicts in Ukraine and the Middle East, and the endless churn of Ministers does not instil confidence.
Please be assured that I will continue to work to hold the latest batch of ministers accountable and will keep raising the issues of Warwick, Leamington, Whitnash and the surrounding villages with them in Parliament.
As always, please do not hesitate to get in touch if you have any issues or concerns you would like to raise with me. I can be reached on [email protected] or on 01926 882006.
New warwick Jobs Section Launched!!
Vacancies updated hourly!!
Click here: warwick jobs