Warwick restaurateur's public appeal to help fund sons' snooker dreams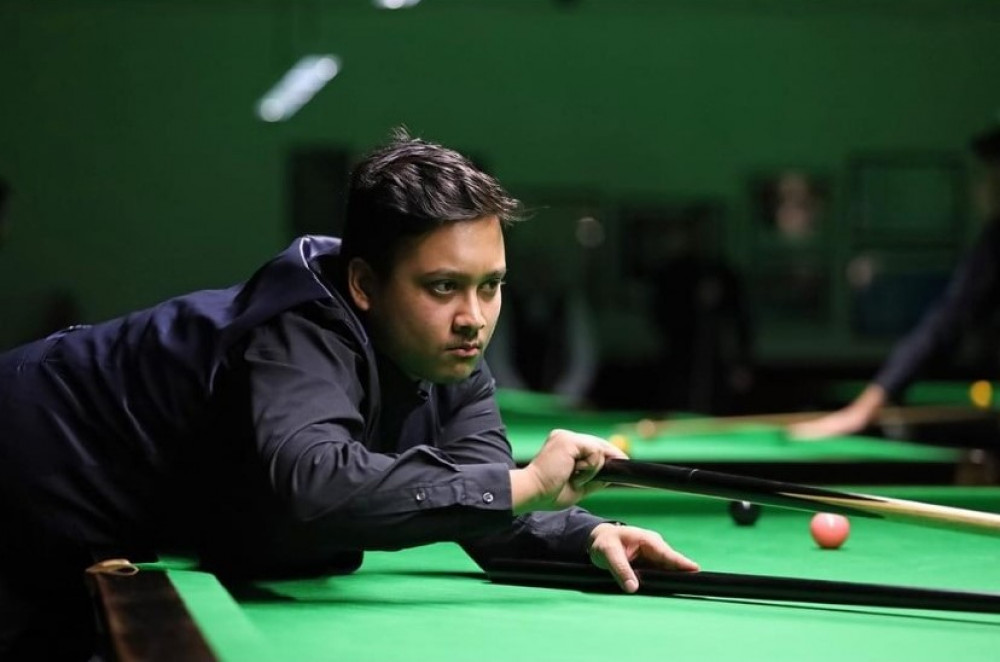 Hosoun Miah, who has run Warwick Spice Indian for 23 years, is looking to raise £50,000 to help fund costly snooker academy training for sons Hamim and Halim (image supplied)
A Warwick restaurateur is appealing for sponsors to delve into their 'pockets' and help give both his sons the best 'shot' at realising their sporting dreams.
Hosoun Miah, who has run Warwick Spice Indian restaurant in Smith Street for 23 years, is looking to raise £50,000 to help fund costly snooker academy training for his sons Hamim and Halim.
The talented brothers, aged 21 and 20 from Small Heath in Birmingham, are rising stars on the British and international snooker circuits with a host of championship titles and trophies under their belts. Hamim also qualified as a WPBSA snooker coach last year in schools and colleges.
But ambitions of making it on the professional stage could be in the balance unless their parents, who have already invested more than £200k in developing their careers, can pocket enough sponsorship to support the siblings' snooker careers, and have just launched a Justgiving page to raise the £50k needed.
Hosoun explained: "I first gave them a small snooker table when they were just two and three years old and they never looked back. Then as teenagers it all became very serious and being able to compete against one another helped bring them on. They are extremely competitive with one another! Now they are both flying, regularly beating ex-professional players with years of experience."
Hamim comprehensively beat four-times World champion John Higgins in an exhibition match recently and just this month achieved the maximum 147 break.
He is currently enrolled in a snooker academy in Sheffield but both brothers are working hard to break through into the top rankings required for entering professional competitions.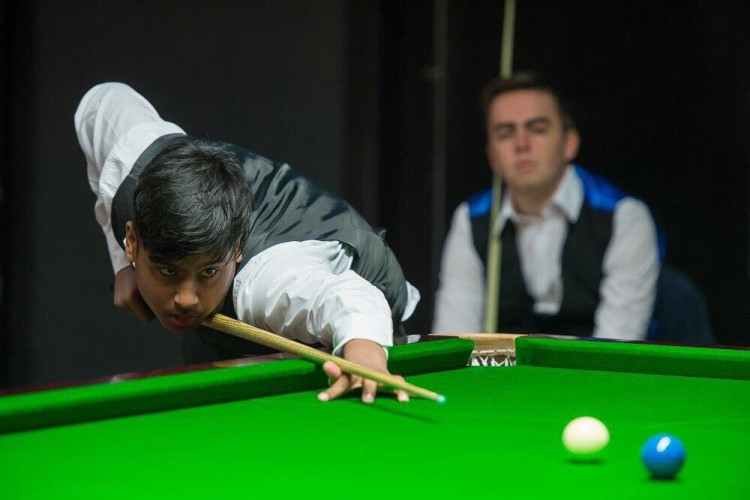 Halim, 20, is a rising star of the British and international snooker circuits (image supplied)
Hosoun added: "Obviously, developing a career in this most demanding of sports is costly. Simply attending tournaments and gaining ranking points requires time and expense for the boys to travel and stay away from home. Clothing and equipment also see the costs mounting. A typical season costs in excess of £12,000 to allow competition at all significant events.
"We are struggling to keep supporting Hamim with his living expenses and Halim also has aspirations to get a place at the academy, and we want to enable them to take that last stride to becoming fully professional snooker players. They are both knocking on the door and are highly rated by the sport's governing body, but we need help to keep them moving forwards."
A self-confessed snooker fanatic himself, Hosoun said: "I gave the boys a small snooker table when they were just two and three years old and gradually increased the sizes of the tables they played on as they grew older. I even had a stool made to enable them to reach the top of a full-sized snooker table!
"The whole family is mad about snooker and I too was a great player in my day. I have lots of tournament trophies to my name but couldn't make it to professional level because I didn't have the financial backing - but I want to fulfil my dream through my sons.
"They both have immense talent and experience and are very close to becoming professionals and I'd hate for financial constraints to get in the way of those dreams."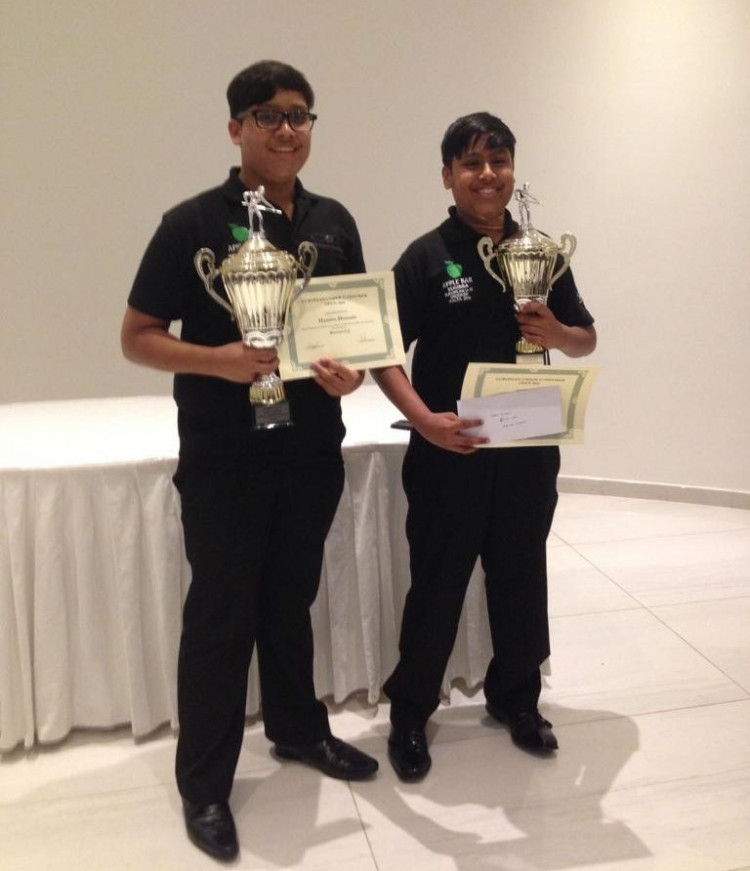 Hamim and Halim pictured aged 11 and 10 (Image supplied)
To donate click here or to enquire about sponsorship contact Hussain at: [email protected]
Hamim Hussain said: "Snooker has always been a massive part of our lives. Having the extra support could potentially take my brother and I to that next level we're striving for which is to turn professional and be among the world's best snooker players.
"Thank you so much to anyone who can help make our dream a reality."
Snooker is also the theme of a charity night at Warwick Spice on March 14 when guests will be invited to dine with snooker legend and six-times World Champion Steve Davis OBE.
An Evening With Steve Davis, which returns to the restaurant for the third time, will be raising money for local children's charity Molly Ollys.
More information and tickets available here.
New warwick Jobs Section Launched!!
Vacancies updated hourly!!
Click here: warwick jobs