Warwick car parking prices to go up in January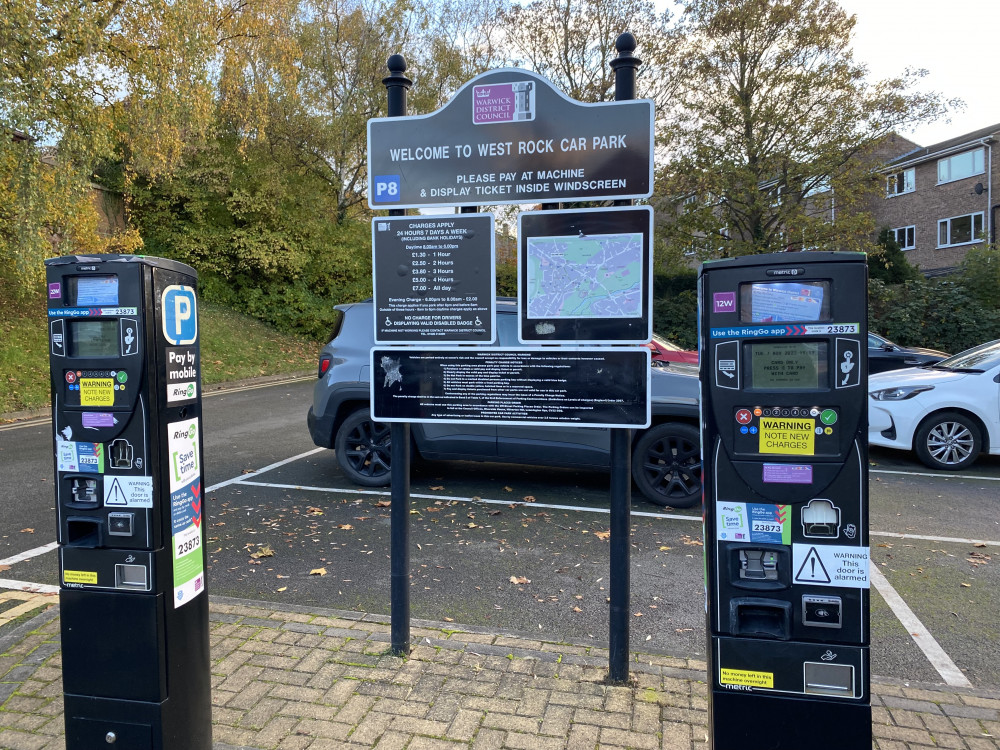 The day rate at West Rock car park will increase next year (image by James Smith)
Motorists will have to pay more for their parking in Warwick from January 2 2024, after the district council unanimously backed plans to put up prices.
Alongside increases to a number of other charges, Warwick District Council (WDC) has agreed new fees across its car parks as it looks to boost its income.
The full Warwick District Council will now vote on the plans, but motorists look set to soon have to pay up to £8 per day to park in at Castle Lane, The Butts, Priory Road and West Rock - a £1 increase.
The two-hours free parking after 6pm at St Nicholas Park is still expected to remain, but all charges above this are set to go up.
Plans to put up the day rate in St Peter's car park, Leamington Spa, but this was scrapped in order to keep the car park in line with others across the district.
The overview & scrutiny committee (O&S) also recommended a full survey be conducted on how much parking price hikes impact the number of motorists using car parks.
The council predicts it will fall short of its target from parking charges this year (£3,985,000) and bring in £3,825,000 from its car parks.
Other increases to council services will also see some price hikes to bereavement services.
The proposed price hikes will see the cost of a grave in Warwick district rise from £2,084 (plus VAT) to £2,240 (plus VAT) - a 7.49 per cent increase.
Meanwhile the cost of a 'standard' child's grave and of a grave for cremated remains look set to go up from £925 (plus VAT) to £1,010 (plus VAT) - a 9.19 per cent difference.
The council has also agreed to move away from previous yearly increases to services.
In December 2020 the council set a target of increasing income from fees and charges by 15 per cent by 2023/4. Then dropping to 10 per cent for the years after.
However, WDC has now agreed only increase revenue by 7.52 per cent.
Cllr Jonathan Chilvers, portfolio holder for resources, explained earlier this month this was due to a variety of factors and said he did not think it was "fair" to put up prices for some services.
See the full report here.
New warwick Jobs Section Launched!!
Vacancies updated hourly!!
Click here: warwick jobs