Steam express to travel through Warwickshire this weekend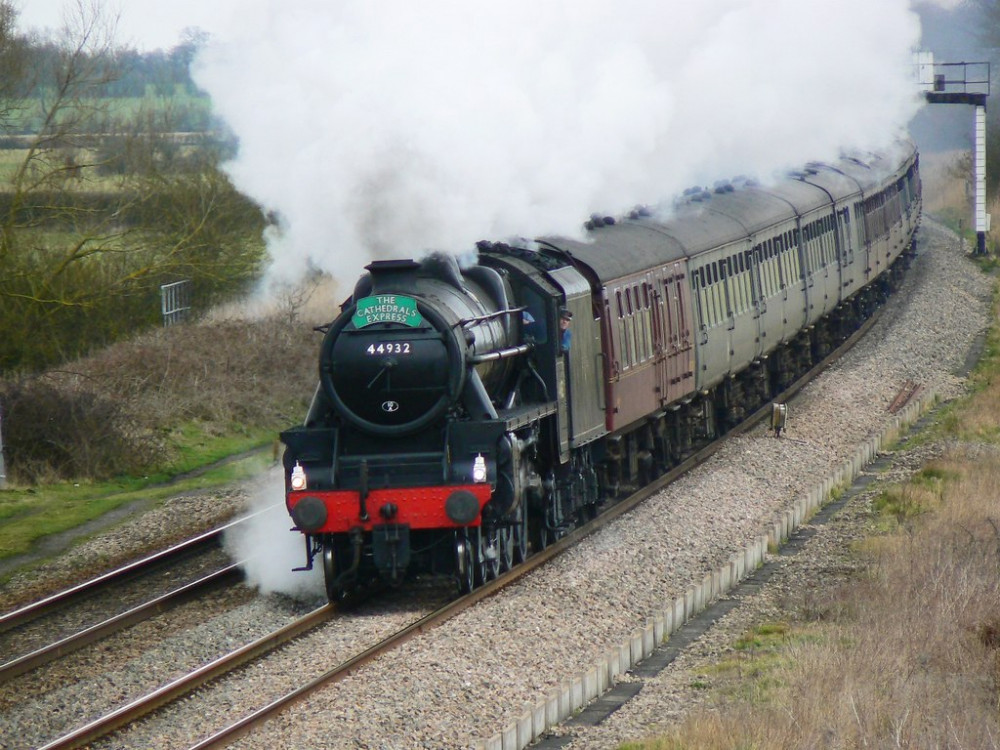 The excursion is expected be hauled by Stanier Black Five no. 44932 (image by Brian Robert Marshall)
Residents will be able to see steam power in action on the mainline this weekend as the 'Capital Christmas Express' travels through Warwickshire.
Organised by the Railway Touring Company, the express will head through the county twice as it makes the return journey from Chester to London Paddington on Saturday (November 25).
After leaving Chester at 6.42am, the excursion will reach Hatton at 10.01am, then Leamington Spa at 10.10am as it heads south.
On the return journey that evening, the express will depart from the capital at 4.42pm, passing through Leamington Spa at 6.53pm and Hatton at 7.01pm.
The excursion is expected be hauled by Stanier Black Five no. 44932.
The Railway Touring Company's website says: "After picking up at Birmingham New Street, we take the suburban lines through to Bordesley where we will join the former GWR main line route from Birmingham Snow Hill to Oxford and London Paddington.
"Our last pick up station will be Solihull before we reach Warwick and descend Hatton Bank.
"Next is the Warwickshire town of Royal Leamington Spa.
"We should now start to get up speed on the long rural stretch of line through to Banbury, where we will continue to follow the main line to Oxford."
Timings can be found online here.
(Header image by Brian Robert Marshall via geograph.org.uk)
New warwick Jobs Section Launched!!
Vacancies updated hourly!!
Click here: warwick jobs